We have rebranded! We are delighted to announce that "Nexy" has done a rebranding and from now on will operate under the name of UGT Cloudforce. Our new logo is dominated by the color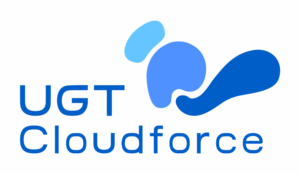 blue and its tones, the symbol somewhat resembles to cloud in a more creative and extraordinary way, which has calm and positive vibes. 
As you know, UGT Cloudforce is a member of UGT Group, the largest IT organization in Georgia, and specializes in providing Data Center services, Cloud Technologies, IT Infrastructure rental and IT Outsourcing services for medium and large enterprises in Georgia. 
With the renewed brand, the company will still offer existing and future customers technology services based on modern capabilities, which will be tailored to the reality of Georgia, and their business needs and will provide functional diversity as well as flexibility.